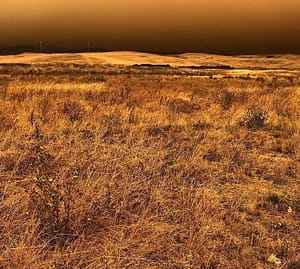 Wildfires are sweeping the Northwest. Together we can make a difference through solidarity and mutual aid. As such we are once again organizing a coordinated effort to distribute supplies to effected communities.
We are also organizing housing for individuals displaced by the fires with nowhere to go. If you can provide housing please fill out our housing offer form. If you were evacuated and need temporary housing please fill out the housing request form. If you are capable of making material or donations please read on.
2020 Fire Solidarity Supply Drive
We will be expanding our hours at SHaRE for the next week to facilitate the gathering of these important resources during this time. We are open 12-6pm starting (today) Friday 9/11-9/19. Accept Sunday 9/13 when we will be open 12-2pm
We are immediately accepting emergency donations for folks impacted by the fires. Current prioritization is supporting the Native Tribes of the PNW including the Klamath Tribes, Coquill, Confederated Tribes of Warm Springs and the people of the Yakama Nation. Supplies will also be supporting evacuated peoples in the Southern Oregon and Eugene area, folks in Clackamas, migrant farm workers and folk on the streets here in Portland.
Drop off supplies at any of these locations:
SHaRE
400 se 12th
12-6
5&Dime
6525 SE Foster Rd
During business hours
Evolution Health Care and Fitness
905 SE Ankeny St
During regular business hours
Supplies will be transported ASAP and frequently.
Supplies needed:
Care packages, hygiene supplies, cleaning supplies, PPE, bedding, cots, camping pads, N95 masks, respirators, non perishable food, water, towels, Generators, sleeping bags, reusable water containers, detergent, toilet paper, batteries, tents, baby supplies, electrolyte drinks, pillows, battery powered lamps, canopies etc..
You can donate financially here:
Paypal.me/jasonumtuch (funds here will go specifically towards tribal needs)
@WillametteActionCollective Venmo (funds here will go towards farm laborers and evacuees in Eugene)
To support Symbiosis PDX's ongoing work including maintaining access to a physical space, gathering resources and transportation you can donate here. https://opencollective.com/symbiosis-pdx
Sign up to volunteer
To volunteer as a supply sorter, loader, or driver, sign up here:
Supply Requests

To request a supply drop-off for an individual or organization fill out this form:
This crisis is emergent, we will be in touch with people directly on the ground for updates on needs and locations. Stay tuned for more drop sites and other community support needs that may arise. Solidarity!